How often should I get my oil changed?
By Product Expert | Posted in Service, Tips & Tricks on Tuesday, February 11th, 2020 at 3:09 pm
When was the last time you got an oil change? No matter how soon it was, you need to make sure that you are getting your oil changed regularly. This is a regular maintenance service that every type of vehicle needs. If this is your first time owning a vehicle, you may be wondering: "How often should I get my oil changed?" That's what we're here to help you with today! Keep reading to learn when to get your oil changed.
Why should you get an oil change?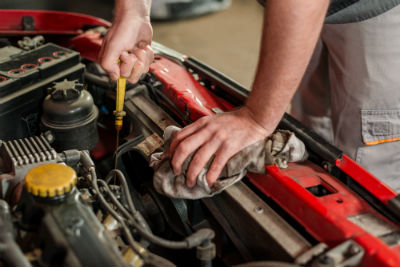 Before we tell you when to get can oil change, you need to know why it's important. The oil is an important component is ensuring that your vehicle runs well. Over time it can collect dust, dirt and debris leading to it not working as well. There are a few reasons why getting an oil and filter change is important:
Maintains engine lubrication.
Cools engine components.
Removes engine wear particles and sludge.
Improves gas mileage.
Promotes vehicle longevity.
---
Read more: What Can I Do to Save Gas?
---
When should you get an oil change?
For the longest time, the standard time to get an oil change was when a vehicle hit 3,000 miles. However, due to modern lubricants, the time in between oil changes has increased. Oil changes can be done every 5,000 to 7,500 miles. Although this is the standard recommendation, the best way to know when to get an oil change is to check your vehicle's owner's manual.
If you have an older vehicle, you'll continue to get oil changes on a mileage basis. However, many newer vehicles, and some older ones, will alert you when it is time for an oil change. While you can go longer between oil changes, it is important to maintain proper oil levels. If your oil levels get too low it can cause engine wear or damage.
Oil Change Service at Citrus Kia
Now that you know when and why you need to get your oil change, visit Citrus Kia for an oil change service. Contact us to schedule an appointment or fill out our online form.
One Response to "How often should I get my oil changed?"